E40D Center Support Bushing Kit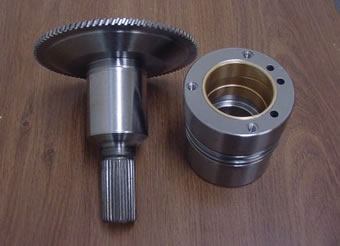 The bushing used in the hub provides a substantially higher degree of support for the center support shaft, making the bushing style center support the performance upgrade. The shafts are burnished to harden the surface for superior wear. The bushing, after being pressed into the hub, is line-bored to match the shaft, making the shaft and hub a matched set. A non-tipped shaft is shown here but they are available with or without pilot.
Part # 73222
Newsletter Sign-up
One of the most efficient ways to stay in touch with our customers is through our newsletter. Usually we send it out monthly. We try to email only when we have a new product to announce. We promise never to sell or use your information for anything other than keeping you informed about what is going on with Omega Machine & Tool Inc. Sign up on the form on the lower right side of this page.
Translate this Page