6R80 Pump bushing conversion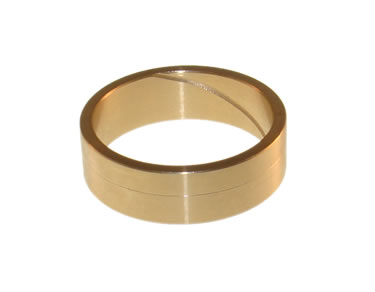 Omega Machine & Tool Inc. now has a conversion bushing for the 6R80 transmissions in the Ford Expedition, Navigator, F150 truck, Mustang and Transit. Early model year vehicles with the 6R80 transmission had a bearing for the pump or converter support. In 2010 they switched to a bronze pump bushing. All later model 6R80s have a bronze bushing. This bushing is for converting the early pumps that came with a bearing to a bushing.
Part # 141423A
If you need the stock replacement pump bushing, click the "Buy Now" button below.
Part # 141423
Fits
Ford Expedition
Navigator 08-13,
F150 Truck 09-13
Mustang 11-13
Transit 13
Newsletter Sign-up
One of the most efficient ways to stay in touch with our customers is through our newsletter. Usually we send it out monthly. We try to email only when we have a new product to announce. We promise never to sell or use your information for anything other than keeping you informed about what is going on with Omega Machine & Tool Inc. Sign up on the form on the lower right side of this page.
Translate this Page