Transmission Drain Cart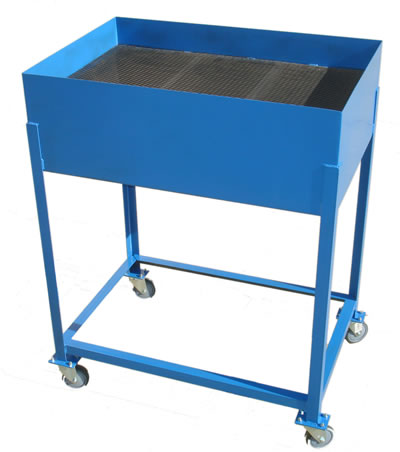 This cart is made for the messy job of a pan drop. It is a rolling cart that catches and holds seventeen plus gallons of fluid. There is a expanded metal screen to keep tools and parts from falling into the drained fluid. The screen is supported by two cross bars. To spread the load out more evenly we include a rectangular piece of plywood that sits on top of the screen. The bottom of the drain tank is equipped with a ball valve to make emptying the tank a snap.
Tank Dimensions: 36" x 24" x 12"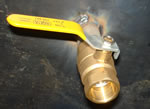 Newsletter Sign-up
One of the most efficient ways to stay in touch with our customers is through our newsletter. Usually we send it out monthly. We try to email only when we have a new product to announce. We promise never to sell or use your information for anything other than keeping you informed about what is going on with Omega Machine & Tool Inc. Sign up on the form on the lower right side of this page.
Translate this Page