Honda Case Repair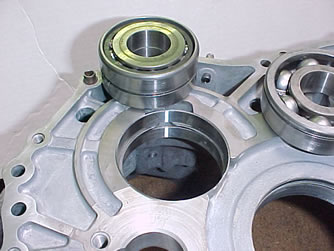 The bearing bores on the Honda cases are worn out of round. The solution to buying a new case is to repair the bores with steel sleeves, restoring the case to as new condition.
The BAXA and MAXA cases with a counter shaft bearing height of .750 or less are not repairable. We also don't repair the CRV All Wheel drive MRVA, MDMA and MCVA cases.
The cost savings is substantial. We repair one or both of the bearing bores that go bad. Same day service is available in most cases.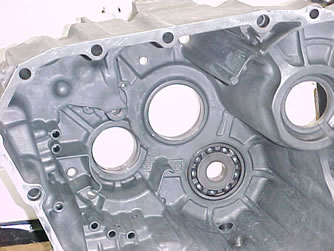 Our Youtube video showing the Honda case wear.
Newsletter Sign-up
One of the most efficient ways to stay in touch with our customers is through our newsletter. Usually we send it out monthly. We try to email only when we have a new product to announce. We promise never to sell or use your information for anything other than keeping you informed about what is going on with Omega Machine & Tool Inc. Sign up on the form on the lower right side of this page.
Translate this Page